Practical Guide to ICP-MS: A Tutorial for Beginners
Check out the 3rd Edition of Rob Thomas' very successful ICP-MS textbook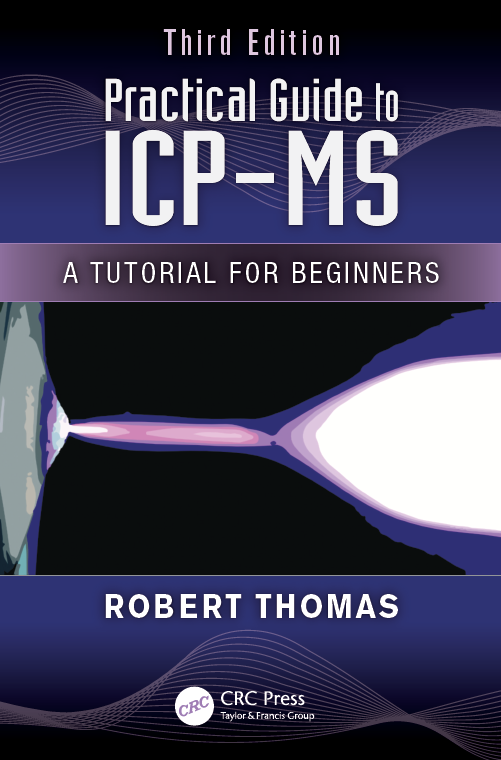 ---
The Importance of Measuring Elemental Contaminants in Cannabis and Hemp
Read Rob's WHITE PAPER on the topic
---
Interested in the new online version of 11th edition of the ACS book of Reagent Chemicals...click on the book cover for details.
---

Interested in Rob's Spectroscopy Magazine webcast for THERMO SCIENTIFIC on the new USP Chapters on Elemental Impurities in Pharmaceutical and Nutraceutical materials.
---
AAAS STEM VOLUNTEER PROGRAM
Looking for a way to give back and volunteer your time to help students understand the importance of STEM (Science, Technology, Engineering and Math) education in today's world of untruths and alternative facts. Click on the link below to learn more.
Measuring Heavy Metal Contaminants in Cannabis and Hemp: A Practical Guide
Read about Rob's new book available in September, 2020...click below for details.
---
A Beginners Guide to ICP-MS
Rob Thomas' ICP-MS Tutorial Series Published in Spectroscopy Magazine

Interested in a 15-Part tutorial on ICP-MS, published in "Spectroscopy Magazine"? This is ideal if you are a beginner to the technique and want to learn more about its capabilities.
---
Rob's 2020 PittCon Short Courses and Networking Session in Chicago
Check back here for information about Rob's PittCon Short Course and Networking Session
---
In this THERMO SCIENTIFIC audio podcast, Rob Thomas discusses new USP requirements and how they apply to pharmaceutical products and dietary supplements.
---
Measuring Elemental Impurities in Pharmaceuticals: A Practical Guide
Read about Rob Thomas' new book on the new USP and ICH Directives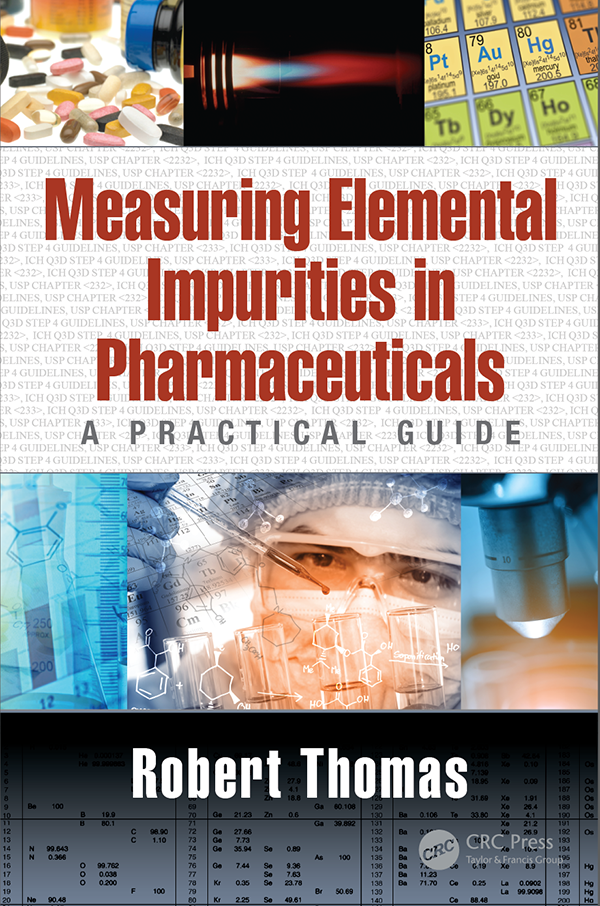 ---
Atomic Perspectives Columns
For all of Rob Thomas's Atomic Perspectives Columns in Spectroscopy Magazine, Click below

---
Magazine/Journal Publications
Some recent publications authored by Rob Thomas
Heavy Metals Testing Protocols are Just Not Good Enough, Analytical Cannabis Newsletter, November, 2019

Workshop Emphasizes Why the Cannabis Industry Needs to Get Better at Measuring Heavy Metals in Cannabis and Hemp.
Analytical Cannabis, October, 2019
Heavy Metals Detection and Laboratory Practices the Focus of High-Level Workshop, David Hodes, Cannabis Science and Technology Staff Writer, October 2019
Beyond Potency: The Importance of Measuring Elemental Contaminants in Cannabis and Hemp, Cannabis Science and Technology, October, 2019
The Impact of Illegal Artisanal Gold Mining on the Peruvian Amazon: Benefits of Taking a Direct Mercury Analyzer into the Rain Forest to Monitor Mercury Contamination, AP Column, Spectroscopy Magazine, March, 2019
The Critical Role of Atomic Spectroscopy in Understanding the Links Between Lead Toxicity and Human Disease, AP Column, Spectroscopy Magazine, October, 2018
From Heavy Metals Testing to the Measurement of Elemental Impurities in Pharmaceuticals: Over 100 Years in Making the Change, AP Column, Spectroscopy Mag, May, 2018
Choosing the Right Atomic Spectroscopic Technique for Measuring Elemental Impurities in Pharmaceuticals: A J-Value Perspective, AP Column, Spectroscopy Magazine, March, 2018
Single Particle ICP-MS: A Key Analytical Technique for Characterizing Nanoparticles, AP Column, Spectroscopy Magazine, March, 2017
Characterizing Fuel by Gas Chromatography: Making Sure that IndyCar Race Teams are Playing by the Rules, Petro Industry News, February, 2017
Optimization of EPA Method 325 for the Fast, Accurate and Precise Monitoring of VOCs Around Oil Refinery Fencelines, Petro Industry News, September, 2016
Money To Burn: Do you Know What is Costs to Run your Atomic Spectroscopy instrumentation?

International LabMate, April, 2016